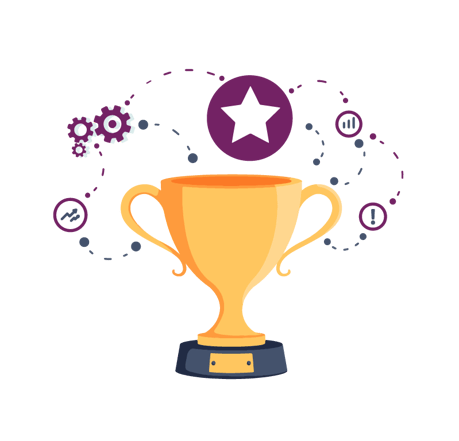 The iCapture team is excited to announce our first annual Trade Show Excellence & Innovation Award.
The Trade Show Excellence & Innovation Award recognizes and honors those who excel at taking their trade shows and events to the next level.
Each year we will recognize a company that demonstrates excellence in advancing trade show and event processes by continuously going above and beyond to integrate, innovate, and educate others to inspire change and improve trade show performance. We invite your nominations for leaders who fit the award criteria.
Award Criteria
Initiative: The nominee demonstrates leadership, introduces programs, and gives voice to the importance of trade show and event ROI.
Involvement: The nominee takes an active role in planning, strategizing, and educating their team to advance trade show and event success.
Innovative: The nominee is creative and imaginative; introduces new ideas and suggestions to move trade shows and events into the forefront of their business revenue initiatives.
The deadline to nominate a candidate is March 31, 2020.