For myself and many other sales professionals, live events (trade shows, networking events, lunch and learns, etc...) help fill the funnel. With these activities cancelled, the majority of our interactions are digital...through email or, increasingly, through webinars and virtual events. This lack of physical contact can make it difficult to glean those oh-so-valuable clues I'm looking for to help give me a running start when it comes to building a relationship. The truth is, you need to be capturing as much of the same data from digital events as you would from live, in-person activities.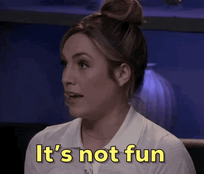 Regardless of where your leads are coming from, most companies fall into 2 buckets when it comes to post-event follow up. Bucket #1...we throw all of our leads into marketing automation and let's see what happens. Or, bucket #2...let's give our list of attendees to Sales and see what they can do. My marketing director might as well say, "Have fun with those cold calls!" These follow up scenarios - where all the leads look and are treated exactly the same - are not fun for all parties involved. Let me explain.
The reality is not all leads are created equal! Everyone you interact with is in a different part of their customer journey. We know that about 60% of your event prospects are not Sales Qualified Leads*. These folks are not ready to talk to sales yet. Put yourself in a prospect's shoes....if I'm just doing some initial research and a salesperson starts calling me, it can be looked at as coming on too strong, too fast. Likewise, we know that 40% of your event leads are qualified leads*. These folks are farther down the path in doing business with you. They're past the point of nurture and if you keep them in a cadence, they can easily fall off or opt-out. These same challenges affect sales, too.
Effective sales leaders want to focus their efforts where they're going to see the greatest results. Sales is all about momentum. I don't want to spend a ton of time "cold calling" MQLs. It's too easy to throw in the towel that way. I do want to speak with sales-ready leads (as quickly as possible) and I'd prefer to have a "running start" when engaging.
This is where the importance of segmentation comes into play. You must have a process in place before exhibiting at or hosting an event that clearly defines which leads/attendees go to sales, which go to marketing, and why. Having this process in place allows you to create specific campaigns for those leads. AND, using these multiple campaigns will improve your conversion rates, educate your leads, help prepare prospects for sales conversations, and route more nurtured leads to sales.

iCapture helps you make sense of the noise from events. Whether it be in-person or virtual, we're experts at lead intelligence and have analyzed over 120 million leads across every industry around the world. Whether our clients are using PowerScan for live events or VEEP for virtual events, we take pride in providing the processes and tools for them to maximize opportunities from every event.
Interested in learning more? I invite you to schedule a demo or join us for a VEEP deminar.