In the even-more-rapidly-evolving-than-normal world that we find ourselves in this year, the clear shift towards virtual events and webinars is being acutely felt in all corners and across all industries. With 67% of firms saying that they are increasing their spend on web conferencing software, and all of our email inboxes being inundated with webinar invite after webinar invite, the choice to produce a webinar can seem like an inevitable necessity in the neverending quest to remain relevant and generate leads.
But what exactly does that necessity entail? Over the past few months, we've been talking about the different components of creating an event that will stand out from the myriad of webinars and content out there. Today, however, I'd like to focus on one topic specifically - Topics!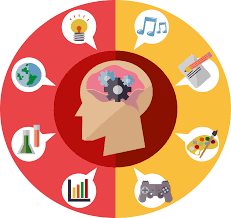 Once the decision has been made to host a webinar and invite people to engage with your brand, the real work begins. Choosing a topic that is relevant and valuable for the target audience that you've identified is absolutely vital to achieving measurable results from your webinar. Knowing which part of your funnel you're targeting involves identifying where prospects and customers are in their buyer's journey and tailoring your message for that particular audience. This will drive the specifications for the content needed to produce a successful webinar and deliver better engagement and outcomes. A good rule of thumb - indeed, possibly the Golden Rule of Webinar Topics is this: Start with the end in mind. Identify and focus on the ultimate outcome that you're doing all of this work to achieve, and then work backwards from there.
But understanding the importance of a good topic based on your audience, and knowing which topic is the right one can be enormously challenging. You may be trolling your competitors to see what types of content they're offering, doing good old-fashioned research on Google, combing through your content stack to figure out what you can easily repurpose for a webinar, and sitting through yet another interminable meeting to brainstorm ideas, etc. But if you find yourself swimming in a sea of ideas and disjointed snippets of topics that might work, it's time to reevaluate your approach, and call in some help.
Here's a suggestion: Ask Your Sales Team!!! Look, your sales team knows where the gaps exist in your unique sales cycle as well as where prospects and leads typically go dark. Don't be afraid to use the brilliant and competitive nature of the salesperson in their natural habitat to help you identify the topics that will bring value to your audience and enable the team to close more deals.
Their insights can help hone your entire message - from what types of questions you're asking at the registration stage, to the specific wording of the polls and presentation, and ultimately deliver the content that enables your efforts to result in success.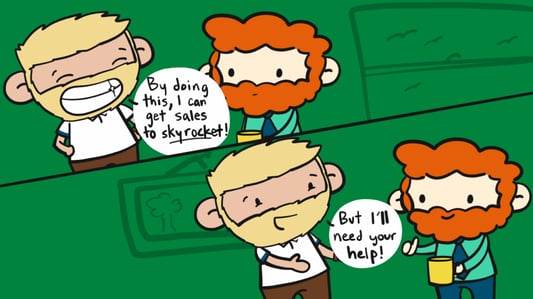 Ok, "result in success" is a pretty turn of phrase, but as it relates to your topic, what does that look like post-webinar, and how do you know if you've achieved that goal? I'm glad you asked! One valuable way to measure the success or failure of a particular topic is to look at the engagement statistics for your webinar or event. How much time are people spending working on other things during your event? How is their focus? Are they engaging in chat, polls, and Q & A? These markers can give you valuable visibility into which topics are resonating with your audience. Take it a step further and analyze the overall attentiveness of the audience during your presentation. Is there somewhere that it takes a steep dive? Use that information to review what was being talked about at that time and make adjustments to your presentation as necessary.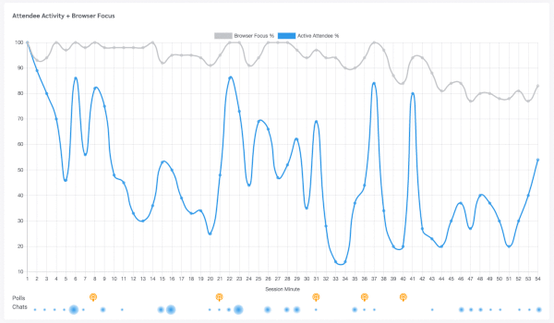 Finally, take a look at the results of your Calls to Action. A strong CTA delivered after a presentation that resonates with your audience will drive more results. Better yet, using the results of the engagement of a specific attendee from soup to nuts, you'll be able to hand your teams everything they need to follow up in an informed and personal way. This means that you'll have visibility into the hot leads that come out of your webinar, as well as the leads that you may need to drop into a nurture campaign - everybody wins!
Speaking of analytics, what kinds of analytics are YOU getting from your webinars? Are they robust? Do they give you the ability to:
Segment and score your leads?
Provide visibility and reporting on all of the valuable points of information that were collected starting with registration all the way through to the conclusion of the webinar?
Give you access to that information for individual attendees as well as a total event overview?
Get that information into your CRM and into the hands of your reps at record breaking speeds?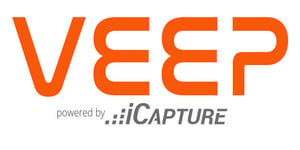 If you answered "No" to any of those questions, we'd like to invite you to check out our newly launched Virtual Event Engagement Platform. Built with a focus on results, VEEP is the new kid on the webinar block that delivers speed, consistency, visibility and a full suite of comprehensive analytics to your virtual presence.
If you'd like to learn more, you can register for a deminar and see this revolutionary approach to webinars for yourself. We look forward to seeing you there!