If you're anything like us, you've attended a lot of webinars since the new normal started. What I've personally been frustrated by is a lot of webinars feel like this: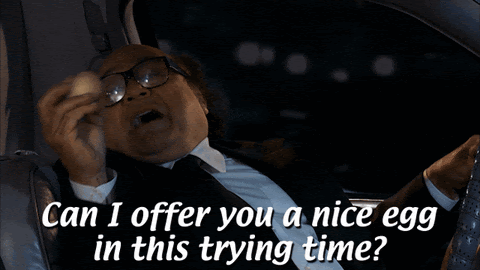 What we at iCapture want to do is to give a strategic action plan for taking your cancelled live events and offering a virtual event that is engaging, meaningful, and ultimately drives prospects through your pipeline.
If you were to review the inbound lead flow of many companies around the world, you would find that (like our own) they are essentially half of what they were pre-COVID. Leaving us all scrambling to quickly figure out two things:
How do we fill the top of our funnel?
How do we capitalize on the opportunities we do have in the pipeline?
To sum it up, this is what our pipelines currently feel like:

Where to Begin
In Stephen Covey's acclaimed book "7 Habits of Highly Successful People", the 2nd maxim is Begin with the End in Mind. If you don't know where you're going, your odds of succeeding drop dramatically. So, before we dive into the "how," think through and visualize what success looks like.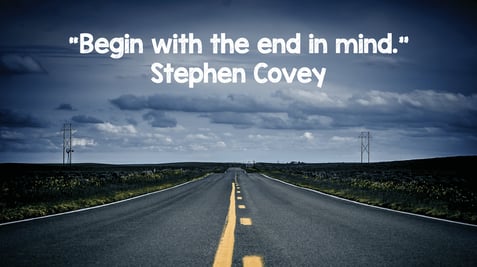 What are some measurable, tangible results that will tell you if you succeeded?
As marketers, it's tempting to fall into the trap of envisioning the end goal as simply doing the webinar. We see this on the trade show side of things as well. So many of our clients come to us thinking that capturing the lead is the goal. The problem is that they haven't thought of what to do with the leads once they have captured them. And the same potential problem exists on the virtual events side of the equation.
In reality, the goal should always be results-based. We're not in business just to get leads and call it a day. I challenge you to consider what it would look like to measure in deals closed, ROI, or revenue-driven as a result of your efforts. This way, you can build your campaigns, your workflows, and your webinars based on a consistent definition of success.
The Framework for Success
Now that we've got our end defined, let's dive into the how. We've provided you with a framework to help break down what can seem like a daunting task into manageable and actionable steps.
Today, I'm focusing on Planning and Strategy and Driving Registration to get your webinar programs up and running successfully.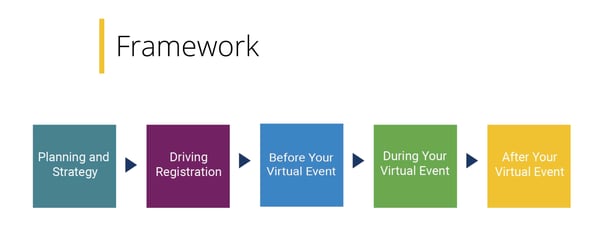 In the first phase of planning and strategy, and using your end goal that we mapped out earlier, we can now determine how we're going to achieve our end goal of success. In order to do that effectively, it's extremely important to Start Small.
We have analyzed over 120 million captures through our system and some interesting trends emerge. Over half (4/7) of the captures are in the research stage or earlier. Meaning they could be swag grabbers, casual chats, contact info only, etc. Not only are they not qualified yet, but we have no idea if they will ever be qualified. The rest of the leads are closer to the point of sale, in awareness or selection phases of their buying cycle.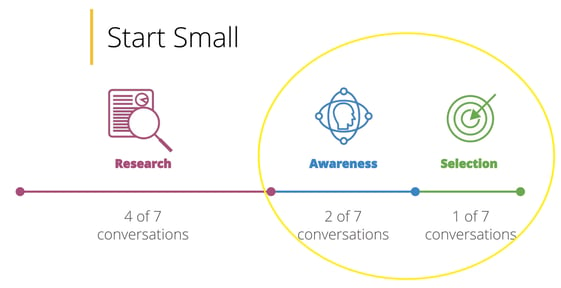 We want to focus our efforts on the highest yielding targets. So we're calling this the "riches are in the niches." By limiting our scope and not trying to tackle replacing the national show, we can focus our energy on the more targeted subset of leads we now have a higher chance of converting into real dollars sooner rather than later.
RFM Principle Introduction
If you're not familiar with RFM, this is a statistical principle used to predict the highest probability of conversion. I'm going to share how we use it to drive real results. RFM stands for Recency, Frequency, Money. This is a principle that can be used to filter your audience into the highest yielding, most targeted list you can go after.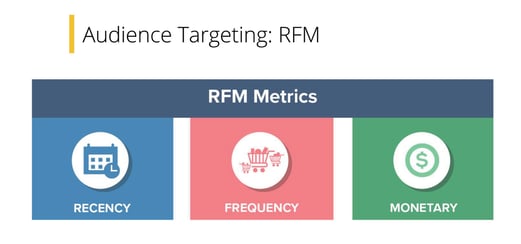 Recency: The freshness of the customer activity, be it visits, interactions or purchases. Example when building out a filter: last activity date, create date last 90 days, etc.
Frequency: The frequency of prospect visits, interactions, or purchases. Example: Number of opens, clicks, replies, calls, etc.
Money: The intention of the customer to spend or the purchasing power of the customer;
As I said at the beginning of this article, I wanted to provide real, actionable advice that can help you and your team during this time. So here is an example of a filtered list in Hubspot based on the RFM principle. This can work in any CRM or Marketing automation platform.
The fields might be different, but the principle is the same.
Recency = Last 90 days, Frequency = number of activities, money = target account list.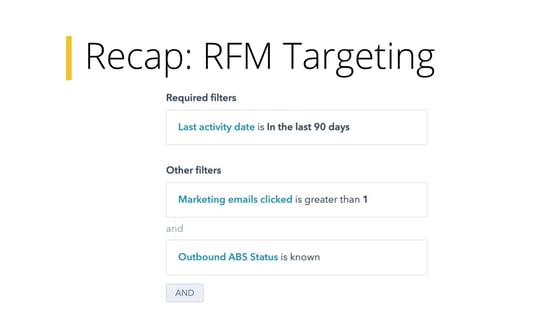 When you use RFM to filter your list, you are ensuring that you are spending your time and effort on the audience with the highest probability of conversion. This is how we guarantee results.
Stay tuned for steps 3,4, &5 of the framework in the coming weeks. We will be sharing evergreen marketing principles that will elevate your brand, increase your audience engagement and get real results.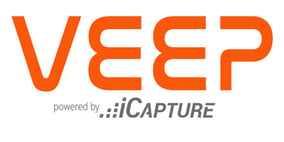 I'm also excited to announce that we recently launched VEEP, a unique virtual event platform designed to help elevate your brand, engage your audience, and get real results from webinars.
I invite you to sign up now to request early access and receive updates before anyone else for VEEP - Virtual Event Engagement Platform. And, if you haven't already, join us for a product tour to learn more.