Leads. The bread and butter for the majority of sales and marketing teams. The more leads, the more sales—and the more sales, the more leads. And when it comes to lead generation, trade shows and events are a target-rich environment. But all too often those hard-earned business cards and contacts end up at the bottom of briefcases. Or in a CSV file that needs to be formatted and uploaded post-show. You tell yourself, with the best of intentions, I'll get to these leads before my next show.
Then the next show rolls around. And then the next. And with them more leads stack up in your to-do file or collect in a backpack pocket.
Manually inputting each lead into your CRM system is an insurmountable mountain to climb—and by the time you reach the top of what seems like Mt. Everest, those leads have long since gone cold.
Efficient and effective post-show marketing to your leads plays a vital role in the number of deals you close, and you are racing against the clock when it comes to follow up. In this digital age, leads are getting cold faster than ever, and companies that follow up with prospects within an hour are 60x more likely to close a deal.
So how do you qualify and follow up with your hot leads right away?
The answer: Switch to an automated lead capture system rather than relying on collecting business cards, taking notes with a pen and paper, or renting lead scanners.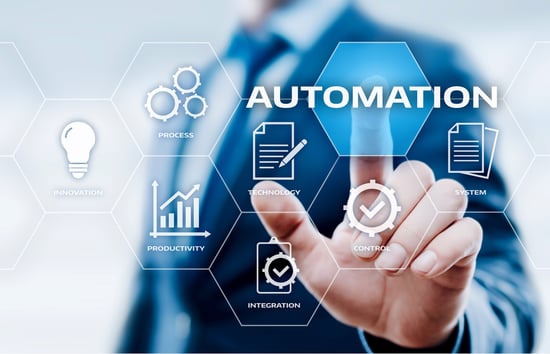 More companies than ever are automating their lead capture process, and here's why:
#1 Efficiency & Time Appreciation
"The great thing in life is efficiency. If you amount to anything in the world, your time is valuable, your energy precious." —Orison Swett Marden
One of the greatest complaints in any industry is lack of time or efficiency, especially with a busy event schedule. Automated lead processes streamline your trade shows and events with technology that inputs data and information instantly. Rather than manually entering each lead and wasting your limited time between shows, you can instantly use those leads and turn them into sales. Not only does this save you time, it also allows you to tie sales directly back to specific events to prove event spend.
To learn more about lead automation and time management, see how Katie Olsen, Event Marketing Specialist at Cradlepoint, maximizes her time and streamlines her event management in the video below.
#2 Money Gained
Attending trade shows and events is a big investment and usually takes up a large percentage of a marketing department's budget. The old adage says you need to spend money to make money, but how much money are you leaving on the table after each event due to lack of follow up? You need to gain a clear and comprehensive view of the effectiveness of your events and determine if your budget is properly allocated.
Here's how:
Through automation, your team's time is spent focused on things that matter. By eliminating manual data entry and spreadsheet formatting, reps can instead focus on the activities that grow and cultivate your sales pipeline to further increase sales.
Automated systems provide metrics and analytics so you can optimize your data for more sales, as well as track your leads and other marketing efforts. This visibility also helps you make strategic event attendance and booth staffing decisions.
Perhaps the biggest reason to switch to automated lead capture is that according to a study by insidesales.com, approximately fifty percent of the time the first company to reach out to leads earns their business. With instant information processing, you can contact your leads faster than your competitors and continue the conversation that took place on the show floor in a matter of hours, rather than days or weeks.
With so many companies vying for attendees' attention and leads going cold faster than ever, lead automation provides that edge you need.
To learn more about lead capture automation, please request a demo.