Emails are a primary source of communication in the business world—but sometimes we overlook their value in the event world. We put so much focus on face-to-face communication at events that we might bypass emails altogether. But emails, especially automated emails, can streamline and boost your trade show performance.
Here are three reasons why you need to incorporate auto emails into your post-show marketing:
1. Speed of Follow Up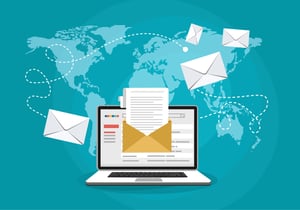 Did you know 50% of the time deals go to the first company to follow up post-show? That means you're racing against your competitors to be the first one to call leads back. But with a long list of names, getting to each lead right away might be more than you can tackle. Even with this obstacle, there is one sure-fire way to reach out immediately to your prospects: auto emails.
The idea is as soon as the lead hits your CRM, an auto email gets sent out to the prospect. That way, even if your sales reps are swamped, the prospect still receives a form of communication from you. Since speed plays such a critical role in closing deals, auto emails will help bridge that time lapse between the show and your rep calling the lead.
2. Standing Out from the Crowd
Tons of companies go to trade shows to "get their name out there." And with such a high percentage of decision-makers attending shows, it makes sense why. Trade shows are a great opportunity to get noticed and get eyes on your logo and products.
But think about the last trade show you attended. How many conversations did you have? How many booths did you see? Most attendees see countless logos and shake hands with hundreds of people. (Thank goodness for hand sanitizer—a trade show necessity.) So how do you get attendees to remember your company or the conversation they had with your booth staff?
An auto email is a great reminder for a prospect. If you brand the email effectively, matching what they saw in the booth, then they will recall their visit at your booth during the show. They will be able to differentiate you from the sea of other exhibitors. In short, a branded, well-designed email will help you stand out from the crowd and regain their attention.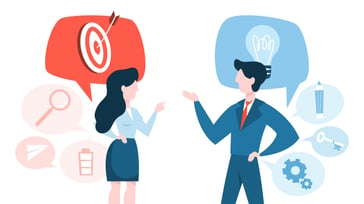 3. Education and Continuing the Conversation
The third and other major reason to use auto emails is because it continues the conversation after attendees leave the booth. In your auto email, you can include video links, product descriptions, blog posts, deliverables, etc. This extra information will help level up your prospect's understanding, and it also lets you guide the narrative. You can pick a research starting point for them after meeting with you.
Another tip related to this is to craft several different auto emails for different pain points, product interests, etc. This way in the booth you can make a note that a certain prospect cares about Product A, while another one expressed interest in Product B. Sending prospects relevant information will increase their interest and help you stand apart from generic mass post-show emails.
Auto emails are an important part of post-show marketing and will better engage your prospects. With this simple addition to your workflow, you can expect an increase in both interest and sales.
Ready to level up your email game even more? Check out our other blog post, How to Personalize Your Event Automated Emails.